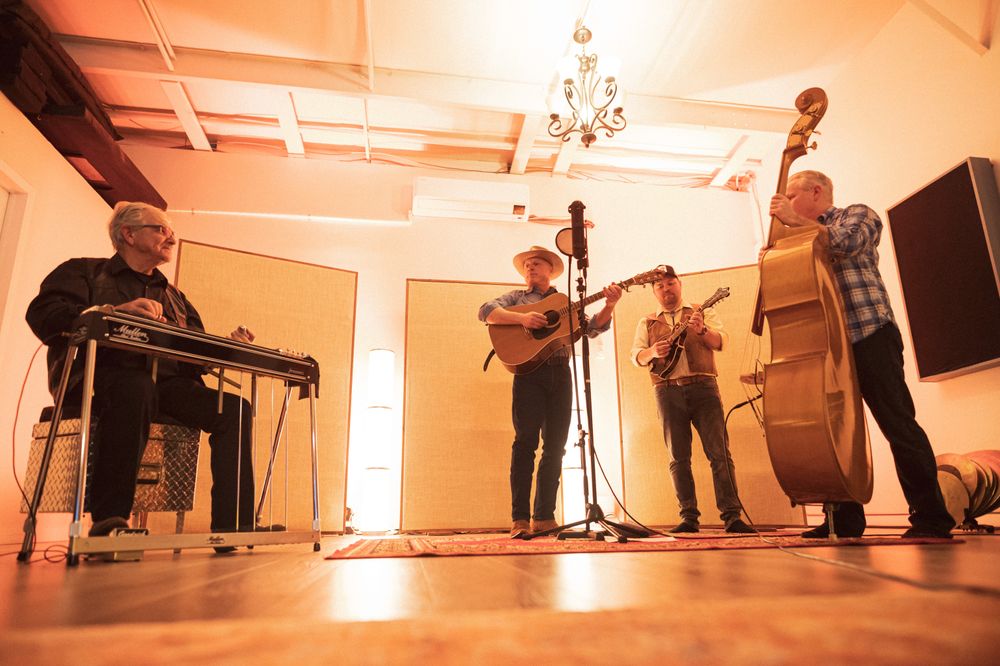 Cosmic Honkytonk & Pan-Galactic Western Swing
Lost Highway Navigators deliver swinging original honkytonk tunes that recall the classic country music of the 50's 60's and 70's. 
"You'll hear straight-up 4/4 country shuffle tunes, some Harlan Howard classics, one or two barnburners, a trucking song, a  tearjerker, and a handful of songs about love gone wrong for all the right reasons. On the way, expect some Hank Williams, Lefty Frizzell, Bob Wills, Harlan Howard, George Jones, Merle Haggard, and more."
" A great way to start Friday night- they get people up and dancing!"  - Deborah Aitken - Ness Creek Music Festival Booking Manager.
"An entertaining show with really well-written songs, seasoned musicianship and hilarious banter." - Guy Edlund, Host, CFCR Radio, Saskatoon 
"Like the crossroads of North America, they offer a blend of honkytonk which might lead you straight to hell, or your mama's backyard. Brace yourself." - Jesse Langlais, Town Mountain
"Hot fire from the cold north, high-proof Canadian country. Order up a double."  - Alastair Whitehead, The Slocan Ramblers - Juno Award nominee 
"MacLean's harmonica is amazing ... that's some really great playing." - Charles R. Humphrey III, Songs from the Road Band - Grammy AWARD, IBMA Award winner
"Like moonshine by the mason jar." - Robert Greer, Town Mountain - IBMA award nominee
"MacLean has got some good tunes. And he blows. The harmonica, I mean." - Jon Stickley, Jon Stickley Trio  
"The Navigators tap into the old-time music veins. Clustered around a single microphone, they sing their hearts out, while the ghosts of the old country greats swirl over their heads."- Devon Leger, KITHFOLK MAGAZINE.